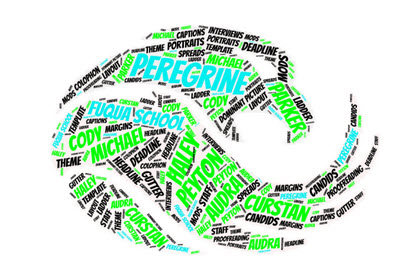 Senior Tribute

HONOR YOUR FUQUA GRADUATE WITH A PERSONAL TRIBUTE IN THE PEREGRINE YEARBOOK.

All Senior Tributes must be paid for by September 28 to reserve your space in the yearbook.

Send Form Below and your payment to Fuqua School Attention: Yearbook PO Box 328 Farmville, VA 23901

Content (pictures and personal message) must be submitted before January 15 to yearbook@fuquaschool.com. Yearbook staff will design the tribute and email for approval.

Senior Casual Portrait

SEND ONE CASUAL PICTURE TO YEARBOOK@FUQUASCHOOL.COM BY SEPTEMBER 28.

If you choose to use an outside photographer for casual, one casual picture must be submitted no later than September 28. Pictures should be submitted electronically in jpg format by email or USB. Email yearbook@fuquaschool.com. Pictures must be of professional quality and be at least 640 x 800, 300 dpi. No exceptions will be made for late submissions due to publishing deadlines for the yearbook. The deadline is September 28.

Senior Pictures

ALL SENIORS ARE REQUIRED TO HAVE A FORMAL PORTRAIT AND A CASUAL PORTRAIT TAKEN WITH THE SCHOOL PHOTOGRAPHER, KAREN SMITH.

Hiring an outside photographer to take your senior's formal and casual pictures is NOT REQUIRED. Fuqua School provides a sitting, free of charge, through Karen Smith Photography.

*NOTE: Even if you choose to use an outside photographer, all seniors are still required to have their formal and casual pictures taken with Karen Smith. This is to ensure the school has pictures of all seniors to use in the yearbook and ads. You are not obligated to purchase these pictures if you are using an outside photographer.

Senior Formals & Student Pictures

ONLY KAREN SMITH PHOTOGRAPHER

Yearbook will use only pictures taken by Karen Smith Photographer for senior formals and individual student pictures. This gives a consistent background in the yearbook.

Placing a Business Ad

ORDER FORM AND PAYMENT IS DUE PRIOR TO SEPTEMBER 28.

TO RESERVE YOUR AD
1. Choose ad size.
2. Choose color or black & white.
3. Supply any artwork and ad information by emailing yearbook@fuquaschool.com.
4. Return order form and payment prior to September 28.
Full Page
Color: $275.00
Black & White: $225.00

Half Page
Color: $150.00
Black & White: $125.00

Quarter Page
Color: $85.00
Black & White: $70.00

Eighth Page
Color: $45.00
Black & White: $40.00