School & career counseling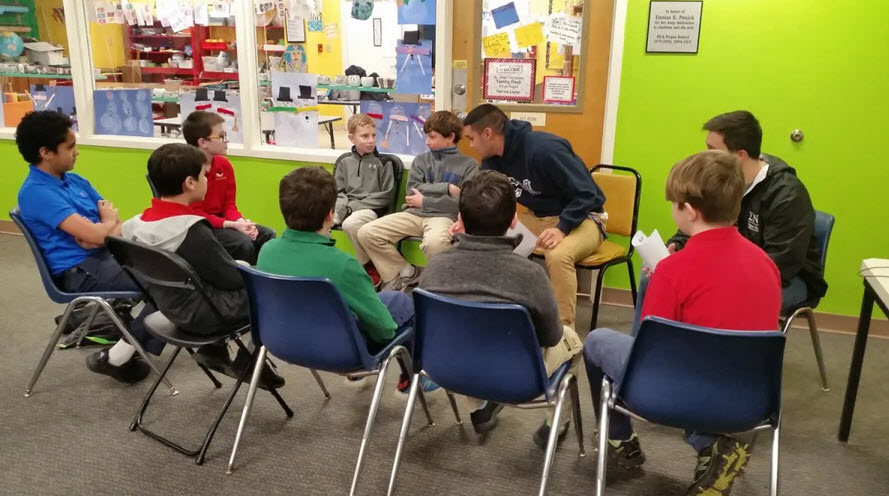 Our counseling services offer a full array of support to Fuqua's students to include everything from assistance with educational and vocational choices to personal, social, and emotional development. School counselors, Shadra Reid (Upper School) and Mindy Osborn (Lower/Middle School) work in conjunction with Head of School, Chance Reynolds, Head of Lower/Middle School, Dara Tucker and Head of Upper School, Diane Stubbins to support and guide students depending on their individual needs.

Fuqua's School Counseling Program offers support in both individual and group settings depending on the student's need. Mrs. Reid and Mrs. Osborn are not only available to support students with social, emotional, and personal development, but also ensure students' academic and educational needs are being met. Mrs. Osborn has an office located in the Lower/Middle School main administration building and Mrs. Reid is located in the Upper School administration building. Both are available via email or phone and are delighted to talk with parents about student needs.

Fuqua School also offers Career and College Counseling with Dean of Students and Career and College Counselor, Jennings Custis. He offers support to students and families on questions related to academic planning and preparation for college. Mr. Custis works closely with each student beginning in their freshman year to offer guidance on annual course selection, testing preparation for PSAT/SAT/ACT, and all phases of the college search and admissions process. His office is located in the administration building at the Upper School campus. Mr. Custis is also available via email and phone.