Priority Open Enrollment Through March 1st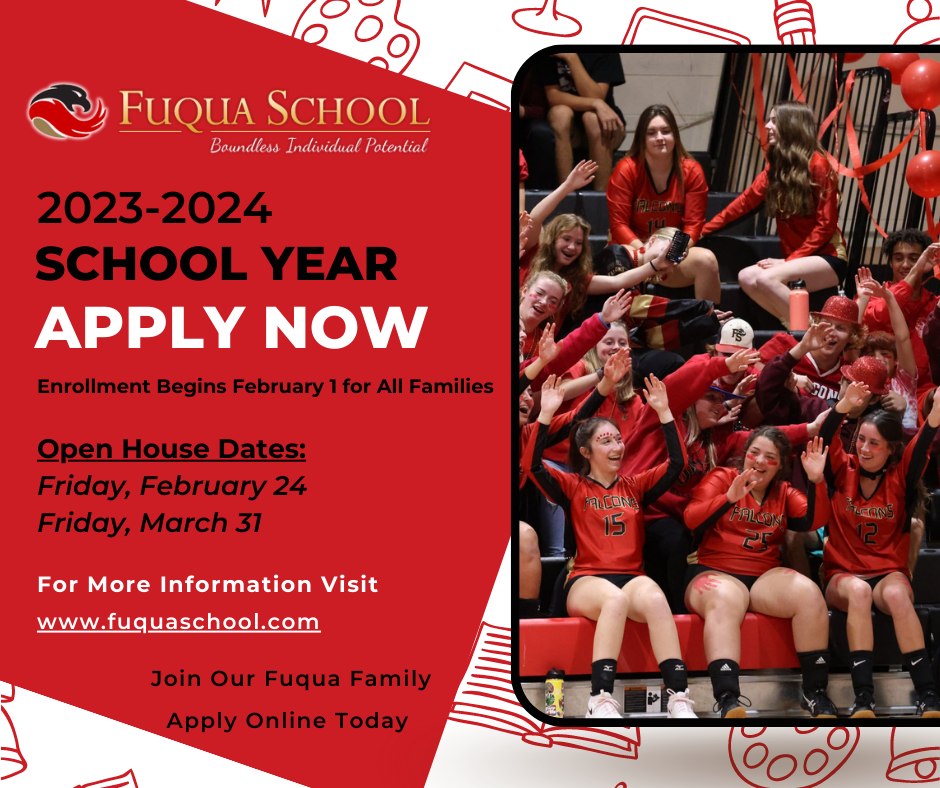 ---
Fuqua School is currently accepting applications for the 2023-2024 academic year!
Fuqua School is an independent primary and secondary school located in Farmville, Virginia. If you are looking for a school that knows, loves, and appreciates your child, supports and promotes an outstanding faculty, instills character traits such as integrity, respect, and service in its students, offers AP, Honors, and College Preparatory level academic courses, is fully accredited by the Virginia Association of Independent Schools, and provides a wide range of student support services, then we are the school for you!
Priority re-enrollment for the 2023-2024 academic year begins February 1 for current families. Our primary interest is to retain current students, so it is imperative for parents to complete the re-enrollment process as soon as possible.
You can start the re-enrollment process by logging into your FACTS/RenWeb Parent Portal account on any computer and clicking "Apply/Enroll-Enrollment/Re-enrollment". Re-enrollment is not complete until all forms have been updated through FACTS/RenWeb Family Portal and your $350 registration fee has been paid. As a reminder, Fuqua School's district code is FS-VA. Priority re-enrollment ends March 1st.
If you have questions regarding the enrollment process or how to apply for Tuition Assistance, feel free to contact the Admissions Office at 434-392-4131.